Do you keep running into obstacles when sourcing products from China? Do you keep banging your head against the wall thinking there must be a better way when importing?
We know what it's like, we've seen hundreds of clients in the ecommerce industry (including FBA sellers) as well importers selling via traditional channels or importing raw materials struggling and we've helped dozens of them save time and energy by soliciting our expertise.
Our China Import Consulting service is designed specifically to deal with these issues.
We've seen many importers try and do it themselves and they often find their sunk costs skyrocketing. When you work with us, you have the opportunity to learn alongside us without the risk of making a mistake.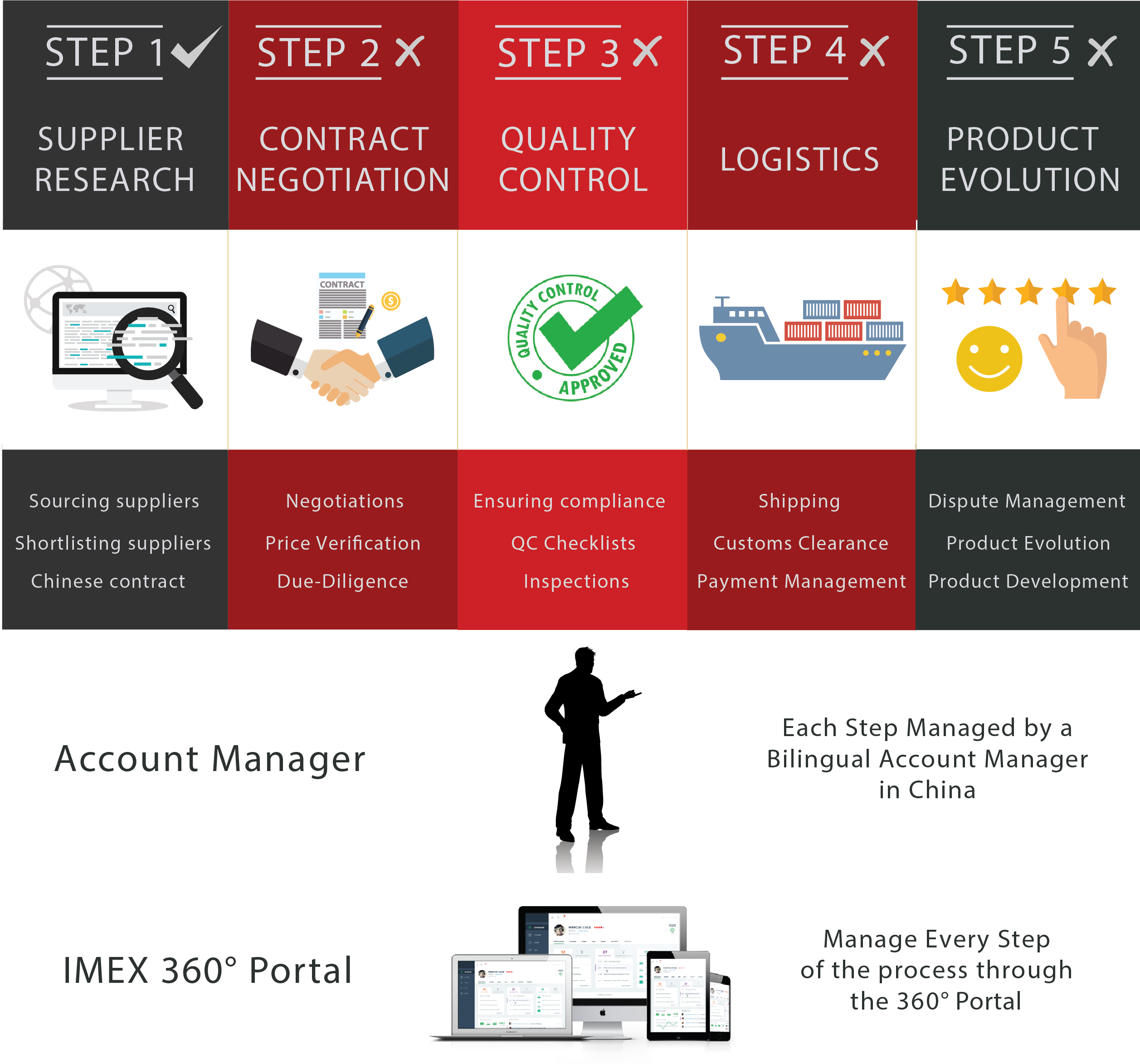 If you need help with one of the issues above, please contact us to book a consulting session. Whilst we can help you on an ad hoc basis if you have a pressing issue, we do our best work when providing the Consultancy Services.
We will analyze your importing business model — see where you can cut costs, improve efficiencies, and target new opportunities.
We will help you avoid expensive mistakes and short circuit the trial and error approach that so many new importers use as their default learning tool, thereby helping you substantially reduce the time it takes to achieve your goals.
IMEX Consultancy Service allows you to set the agenda. You decide what we're going to cover. What's important, critical, and pressing to you RIGHT NOW?
Think of our service as your 'consultant on call'. Some clients keep a rolling list of procedural or operational questions concerning importing. When they have several questions they need handled, they simply schedule a call and we tick the list off, one by one.